After narrowly escaping a super-massive black hole, the TARDIS's Artron energy has been drained to almost zero. You need to grow a new Artron energy cell for the TARDIS starting from the tiny seed, allthat remains of the TARDIS's power source. Using this kit, grow a crystal "power cell" to bring the ship back to life. It can take days, or it can take weeks;- patience is the key. The longer you wait, the bigger your crystal will be and therefore the more power you can give the TARDIS. The Doctor is relying on you!

"Contains all you need to grow your own crystals: Monoammonium Phosphate, goggles, measuring beaker large, plastic rectangular tray, tweezers, 50gms of play dough, string, seeds (pebbles), measuring spoon, magnifying glass, instruction manual Power Crystal display stand and dome."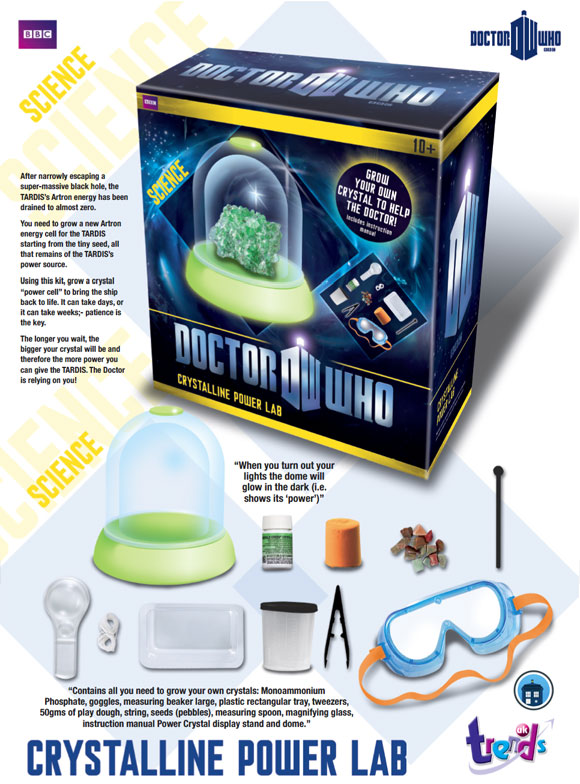 Available this Summer, click here to visit the Trends UK site.