The new Paradigm Daleks have come in many forms since their debut on screen last year, but now will be available in plush form for the first time! They are available in four different colours; red, blue, white and yellow, and will be released in February. Read more below: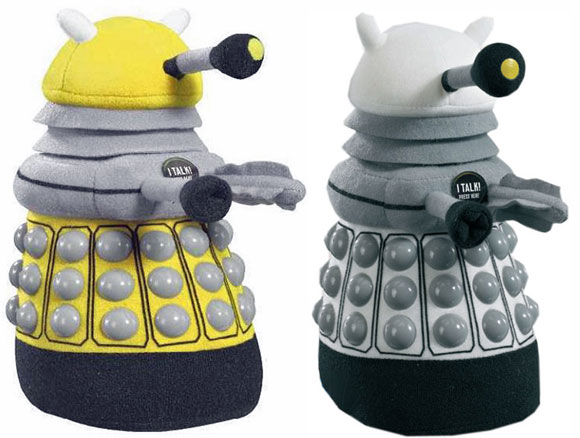 Underground Toys is pleased to announce the release of an exciting selection of talking plush products for the worldwide hit TV series, Doctor Who. Underground Toys has captured the characters as talking soft toys for the first time!

The Daleks have been hated and feared throughout time and space, so maybe it's time someone gave them a hug. After all, it just might be worth it to get one on your side!

Showcasing the very best from the Doctor Who rogues' gallery, this 9-inch tall talking plush features the infamous Dalek in yellow.

The villain's spoken phrases include: "Exterminate, Exterminate." and "You would make a good Dalek. You must be destroyed." But it doesn't want your destruction… just your admiration. Really!
Pick your favourite colour and order it from Forbidden Planet
here
!
Tweet