2|Entertain have revealed the cover and details for the Doctor Who series 6 complete boxset and have also unveiled details on a limited edition set! Check out the cover and for the standard boxset below and see what extras are included: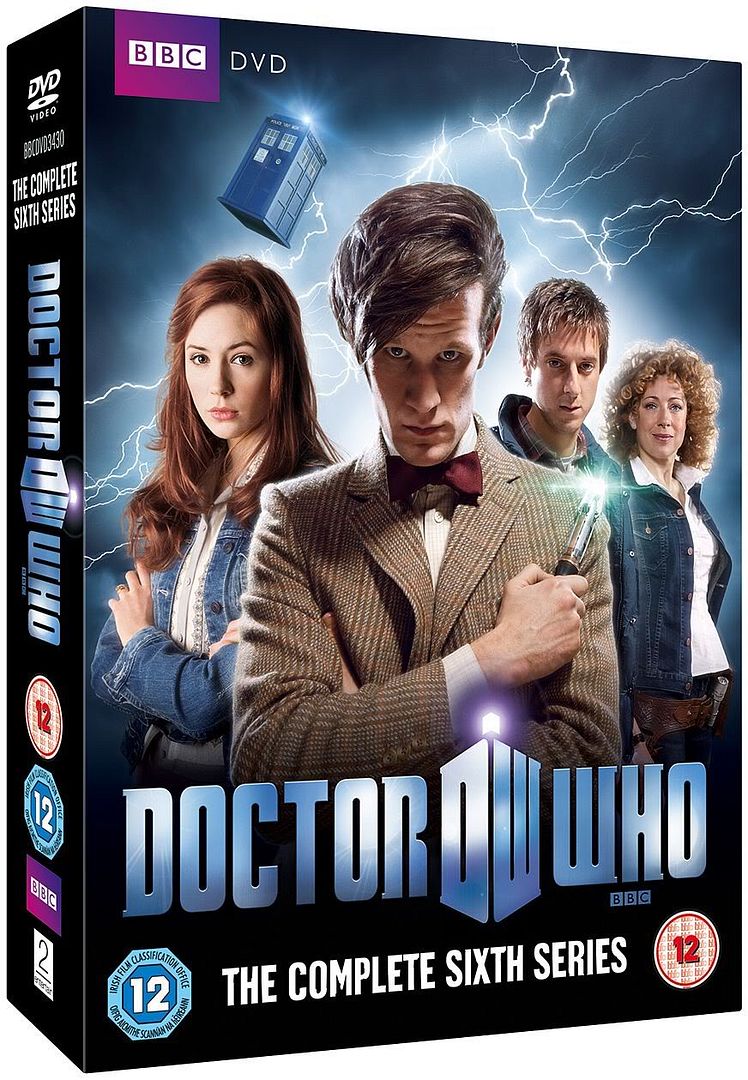 The Doctor, Amy and Rory return to face monsters, mysteries and adventures all across time and space in the the action-packed sixth series.

Together they find themselves in Sixties America, battling the invasion the world forgot, then journey on the high seas of 1696 aboard a pirate ship, to solve the mystery of the Siren. In a bubble universe at the very edge of reality, the Doctor meets an old friend with a new face, and in a monastery on a remote island in the near future, an industrial accident takes on a terrible human shape. They also venture across centuries and galaxies, where they encounter the greatest war criminal in all of history - and Hitler. They'll also discover there's no scarier place in the universe than a child's bedroom and a visit to an alien quarantine facility will reveal to Rory a very different side to his wife. In a hotel where walls move, corridors twist and rooms vanish, death lies waiting. But the Doctor's time has yet to come. He has one last stop to make on his final journey - an old friend needs his help and an old foe must be defeated. But time catches up with us all and the Doctor can delay no more.
The DVD set includes all 13 episodes of series 6 plus the Christmas special "A Christmas Carol" and the Comic Relief special "Space and Time", plus commentaries on four of the stories, including: The Impossible Astronaut, The Doctor's Wife, A Good Man Goes To War, and The Wedding of River Song. There will also be a Confidential Cutdown to accompany all 13 episodes and a collection of The Monster Files and 4 prequels. There will also be 5 mini-episodes included titled Night and the Doctor written specially by Steven Moffat for the boxset, with an exclusive Confidential episode for it called The Night's Tale.
The limited edition of the set includes an exclusive Silence cover and cool 4 lenticular prints which can be seen below!
(
Play.com
release includes exclusive micro figure)
The set will be released on November 21st on DVD and Blu-ray.